Prezi Classic is an EOD (End of Life) technology, and most Internet browsers will withdraw support by 2020. Instead, I highly suggest that you work on Prezi Next, it is more modern, flexible, and has a ton of new features. I also have a page exclusive to Prezi Templates for Next where you can find templates, resources, and ideas.
Prezi Classic is an older version of Prezi that is still available for download on the Prezi website. Unfortunately, you can't create a new Prezi classic account. The only people who can use it must have an account that was created before April 2017.
Prezi classic vs Prezi next there is not really a fair fight between both the versions because Prezi classic is now no longer available for new customers. While on the other hand if you have already purchased the Prezi package and you are one of the legacy subscriber's then Prezi classic is available for you.
A prezi presentation template example is a cutting edge presentation format and is increasingly scoring more votes from PowerPoint. Its great ability to play with zoom effects is one of its brightest USPs. The most advanced prezi presentations also include a state of the art 3D effect for more realistic experiences.
If you have old Prezi account then you are able to share edible Prezi presentations with new subscribers. But the new Prezi customers cannot use Prezi classic to create their own presentations from scratch.
The good news is that you are still able to edit and present your older Prezi presentations in a better way so that your presentations are automatically presenting through the HTML 5 Brower player which is better as compared to flash player.
Prezi next is easier as compared to Prezi classic because lots of new advanced features are included in it and now with this version, you are able to edit old presentations as well as create new presentations because this helps you to focus on the idea that you want to present.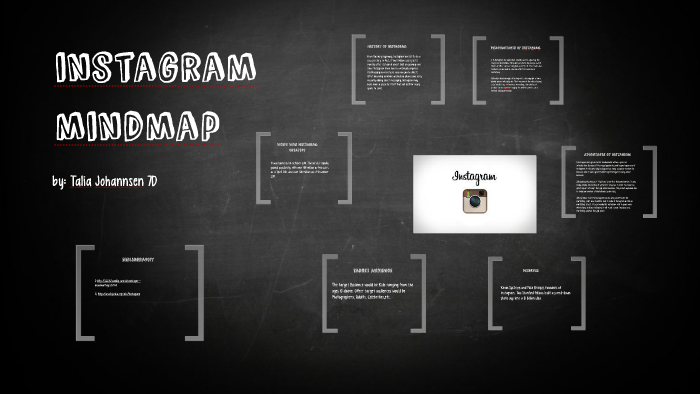 If you are an existing Prezi user or you want to buy any Prezi package then you may know that the company released the latest version of this software in 2017 which is called Prezi next. Prezi classic is the older version of this software which is replaced by new version Prezi next.
As the older version of Prezi is based on old flash technology so that's why this software is built from scratch and now it is compatible with HTML 5 standard.
Now if you have learned the Prezi classic then you don't need to start learning any other software for this purpose. Due to the easy user interface of Prezi next you are able to use this software without learning further. The user interface of this software is very easy as compared to the older version.
So if you haven't use any Prezi version in the past and you are going to buy this software license then buy it because it is much easy to use.
Also, there are lots of advanced features are also included in the Prezi next so in this way Prezi users are able to create presentations with complete freedom of movement. Now you are able to present your presentation with the help of smooth HTML 5 which is much better as compared to old traditional flash player.
Due to its advanced features and user-friendly environment you can emphasize on every single point of your whole idea. Some analytical tools are also included in Prezi next and these tools help you to know more what type of presentations peoples likes more.
In Prezi next, you have limited control over fonts, style sheets, colors as well as all the design details as compared to Prezi classic where you have proper control over all these design customizations.
Limited design options are included in this software because in this way the user will not confuse over design options. Bitcoin monitor x. Prezi next seems to be a great presentation design software that seems to be developed with pre designed options so you need to spend less time on it.
Prezi – Shareware –
Windows
Overview
Prezi Classic is a Shareware software in the category Miscellaneous developed by Prezi.
It was checked for updates 188 times by the users of our client application UpdateStar during the last month.
The latest version of Prezi Classic is currently unknown. It was initially added to our database on 06/03/2017.
Prezi Classic runs on the following operating systems: Windows.
Prezi Classic has not been rated by our users yet.
Write a review for Prezi Classic!
188 users of UpdateStar had Prezi Classic installed last month.
Prezi Classic Account
| | |
| --- | --- |
| 04/21/2021 | DAEMON Tools Lite 10.14.0.1744 |
| 04/21/2021 | KoolMoves 10.1.3 |
| 04/21/2021 | GoodSync 11.6.4.4 |
| 04/21/2021 | EssentialPIM Free 9.8 |
| 04/21/2021 | RadioBOSS 6.0.5.3 |
Prezi Classic App
| | |
| --- | --- |
| 04/19/2021 | Firefox 88 available for download |
| 04/16/2021 | Security updates for Chromium-based Brave, Vivaldi and Edge |
| 04/15/2021 | Chrome 90 update released |
| 04/14/2021 | Adobe closes critical Photoshop vulnerabilities with April updates |
| 04/13/2021 | New Chrome 89.0.4389.128 fixes two zero day vulnerabilities |
Prezi Classic Download Windows 10
» download preziclassic.com
» prezi classic descargar
» prezzi classic accedi
» classic prezi
» descargar prezi
» que es prezi classic
» prezi classic kostenlos
» descargar gratis prezi español
» prezi classic installieren
» descargar prezi classic portable gratis